Thursday, November 9 2006, 15:41 UTC - by Matt Houghton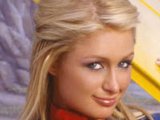 Miss USA Shana Moakler has spoken out against Paris Hilton because she is sick of her stealing her boyfriends.
Shana and Paris have been arguing over recent reports that the hotel heiress snogged Moakler's boyfriend, Travis Barker of Blink 182.
Paris also dated boxer Oscar De La Rosa after he split up with the Miss USA winner.
Moakler told
The Sun
: "For her to do it not once, but twice was in the poorest of taste."
Commenting on her boyfriend's infidelity, she said: "I think it was all done on purpose and it absolutely devastated me. It was really painful.
"For him to go with her was probably a very vindictive, spiteful thing to do."
---
TKPN
PageantCast Home
Frappr Map
Podcast Pickle Page
Our Feed
One Click Subscribe in Juice
One Click Subscribe in iTunes