Traci Quiñones, Beauties of America's 30s
Appearance Update:
For the Love of Kids and Harleys
In September Harley Davidson and country legend George Strait hosted a silent and live auction to benefit local San Antonio charities. As a special guest I was able to help greet guests and help with the silent auction. It was a great night full of fun, music and motorcycles!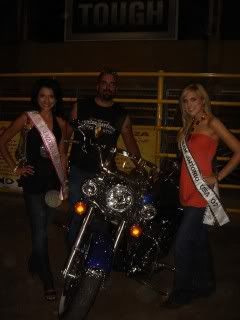 Traci, Beauties of America's 30s with Harley Rider and Ashley Toudouze, Miss San Antonio USA 2007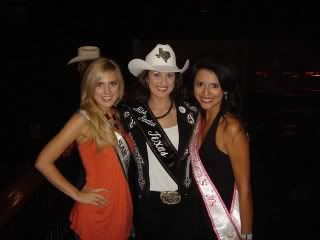 Hanging out with the Queens: Traci, Beauties of America's 30s with Miss Rodeo Texas and Ashley Toudouze, Miss San Antonio USA 2007
---
TKPN
PageantCast Home
Frappr Map
Podcast Pickle Page
Our Feed
One Click Subscribe in Juice
One Click Subscribe in iTunes